Wondering "how to get a vpn? Looking for the best VPN deals? Once you Buy a VPN and receive your VPN account details, you can configure your Windows, Mac, iOS, Android and Linux to connect to one of our VPN Servers.
Connect simultaneously from multiple devices.
VPN Account Subscription Deals
VPN Deals That Best Suits You
In the past we offered free vpn trials but have been discontinued for the time being due to abuse. We do offer a 30 day no questions asked money back guarantee.
To get a VPN account all you need to do, is the following:
How to get a VPN Deal on IOS:
How to get a VPN service on Android:
How to get a VPN account on Windows:
How to get a VPN on Mac:
After using the service and for any reason you are satisfied, simply inform us that you wish to request a refund during the first 30 days.  We will issue a no question asked refund during the first 30 days.
If you no longer need the VPN, you can simply cancel the billing subscription to stop future auto renewals.
You will get access to all our VPN servers, zero logging, military grade encryption, 5 simultaneous connections, no bandwidth limitations, kill switch, & stealth mode. 
Global Network of Fast VPN Servers
New VPN servers are being added all the time based on customer demand and requests.  For example,  you can connect to a UK server using the VPN app from abroad and access UK only streaming sites like the BBC iPlayer that would otherwise not load due to geo-restrictions. Like to torrent? safe to use the VPN.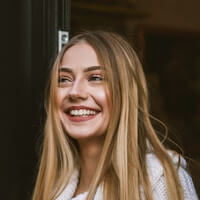 Best VPN in UAE
Greetings from the Dubai, UAE! I just wanted to drop a short note and thank you for your service you have been providing us over the past 7 years. Over a dozen of my coworkers have also setup VPN accounts with you as they have been impressed with how well mine works. I mainly use it on my iPad when travelling.

Best for BBC iPlayer
I spent several hours with another VPN service provider and it never did work and getting error messages is all I accomplished for all the time spent trying to set it up. With your VPN service, it took me 5 minutes and every point worked with simplicity and tunneled right into the internet anonymously right here Australia. I can now watch BBC iPlayer, many thanks!

Loving it in Oman
As a long term user of your VPN Account service particularly being based in the Middle East. I have always appreciated your ability to connect me to the rest of the world. Your rapid and helpful response is why I continue to stay with VPNAccounts.com You guys are the best... You are responsive, informative, educational, helpful and always have a solution.